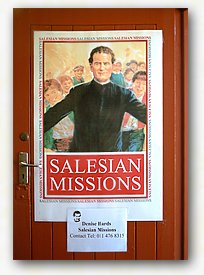 We support the apostolate of Don Bosco and endeavour to find funds to support projects that address the plight of disadvantaged youth living in Southern Africa whilst striving to spread the spirituality of Don Bosco and the apostolic aspect of Salesian work.
Since its inception in 1990, funds raised by Salesian Missions Southern Africa, have, on an ongoing basis assisted 'street children' in Cape Town, Gauteng, Lesotho and Swaziland. Please see our educational and evangelical projects pages for in-depth information.
St. Francis de Sales, the zealous pastor and doctor of charity, inspired Don Bosco by his optimistic humanism and his complete dedication to the pastoral care of souls. In 1854 he declared: "The Madonna wishes that we begin a Society. I have decided to call ourselves Salesians. Let us put ourselves under the protection of St. Francis de Sales, so that we may obtain his extraordinary gentleness."
The Salesian Missions of South Africa ...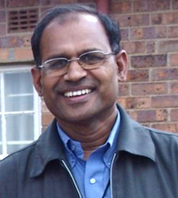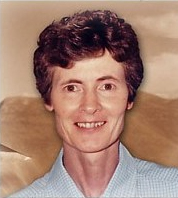 Father Father Joy Sebastian with the assistance of Ms Denise Hards are the Salesian Missions Southern Africa fund raising team.