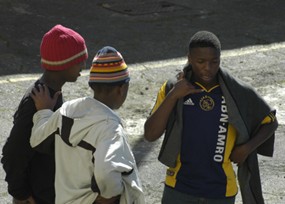 Our Goal:
to empower street youth aged 16 years and over to improve their lives, enabling them to discover a sense of their own dignity and self respect, while helping them to prepare for eventual independent living in society.

Our Methods:

Don Bosco Hostel provides the youth with residential care, access to the Learn-to-Live educational and skills training programmes and, over time, the opportunity to reintegrate into normal family life where possible.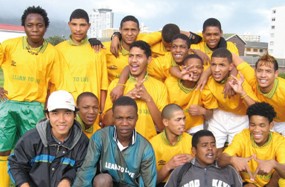 The residential care programme is called the School of Life and offers interim accommodation to youth whilst enabling them to regain control of their lives through the following activities:
Monthly assessments (the key worker system)
Counselling and Individual Development Plans
Life skills training
72 hour refocus camps
Home visits (with & without social workers)
Referral to other services.
The reintegration programme seeks to establish support systems within the community to help youth and their families communicate and solve problems better, thus enabling adequate functioning of both parties within the community. The following interventions are designed to assist this process:
Assistance for youth with transport fees when placed within the community
Creating networks with community structures to support youth and families
Involving youth and families in community activities i.e:

Family reunification
Community integration
Sport and recreation
Family meetings/conferences where applicable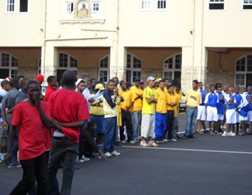 How can you help?
With a little financial Govenment assistance we also depend entirely on donations and fundraising events to feed, accommodate and educate the children in our care. Donations, sponsorship, organising a fundraising event of volunteering are what keeps this programme running. If you are able to help us, thank you and please go to our donations page and fill in the form.